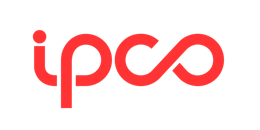 IPCO söker en engagerad arbetsmiljöingenjör till våra verksamheter i Sandviken och Forsbacka. Stort fokus för rollen blir att säkerställa en arbetsmiljö i framkant för vår nya fabrik och produktion i Forsbacka.
Har du ett starkt engagemang, är kunnig i arbetsmiljöfrågor och vill vara med och utveckla vårt arbetsmiljöarbete? Då kan det vara just dig vi söker! Vi kan erbjuda dig möjligheten att arbeta i en spännande, internationell miljö där både personlig och professionell utveckling uppmuntras. Hos oss blir du en viktig del av ett globalt och växande företag.
Arbetsuppgifter

I rollen som arbetsmiljöingenjör leder, utvecklar och deltar du i det systematiska arbetsmiljöarbetet. Du förväntas ansvara för metodstödet samt samordna och driva arbetet kring arbetsmiljö och säkerhet i samarbete med övriga funktioner i verksamheten. Rollen innebär att vara ett praktiskt stöd till chefer och medarbetare i arbetsmiljöarbetet.
Du rapporterar till HR-chef i Sverige.

Din Profil

Vi söker dig med erfarenhet som arbetsmiljöingenjör och för att lyckas i rollen behöver du ha minst 3 - 5 års erfarenhet av en liknande roll.
Vi ser gärna att du har:
Erfarenhet av praktiskt arbetsmiljöarbete inom industri.
Utbildning inom arbetsmiljö och goda kunskaper inom den svenska arbetsmiljölagstiftningen.
En väl utvecklad förmåga att samverka med andra och att kommunicera med hög integritet.
Har goda kunskaper i svenska och engelska, både verbalt och i skrift.
Vi lägger stor vikt vid dina personliga egenskaper, din motivation, ditt engagemang samt din vilja att vara med och bygga framtidens IPCO.
Det är meriterande om du har erfarenhet från att jobba i en internationell och föränderlig miljö samt har erfarenhet och kompetens inom kemikaliehantering och ledningssystem. 
B-körkort samt god IT-vana är ett krav.
Övrig information

IPCO arbetar för en jämlik arbetsplats och vi värdesätter olikheter. Vi tror på att medarbetarnas olika bakgrunder, erfarenhet, kunskaper och personligheter bidrar till verksamhetens utveckling. I rekryteringssammanhang är fokus på mångfald utifrån exempelvis kön, ålder och utländsk bakgrund en självklarhet.
Startdatum: Efter överenskommelse
Location: Sandviken/ Forsbacka
För ytterligare information om tjänsten kontakta rekryterande chef Maria Myrberg
070 – 020 37 01, maria.myrberg@ipco.com
Ansök senast 4 january 2023.
Department

HR

Locations

Sweden
About IPCO
IPCO is a world-leading manufacturer of steel belts and industrial processing technologies, serving customers across markets as diverse as wood-based panels, petrochemicals, food, automotive, pharmaceuticals and composites.
The company has annual sales in the region of €200 million, employs more than 600 people and serves its global customer base through a network of 30+ sales and service offices.
Already working at IPCO?
Let's recruit together and find your next colleague.